Coop Offers 24 May 2020
is where you will get super fresh, natural, and healthy grocery products! You can make salads and sides using their latest Fresh 3 offer! If you want to boost the immune system against the virus, you should choose healthy and fresh products. Therefore, here is one of the best places for weekly shopping this week! Let's take a look at these products and enjoy shopping!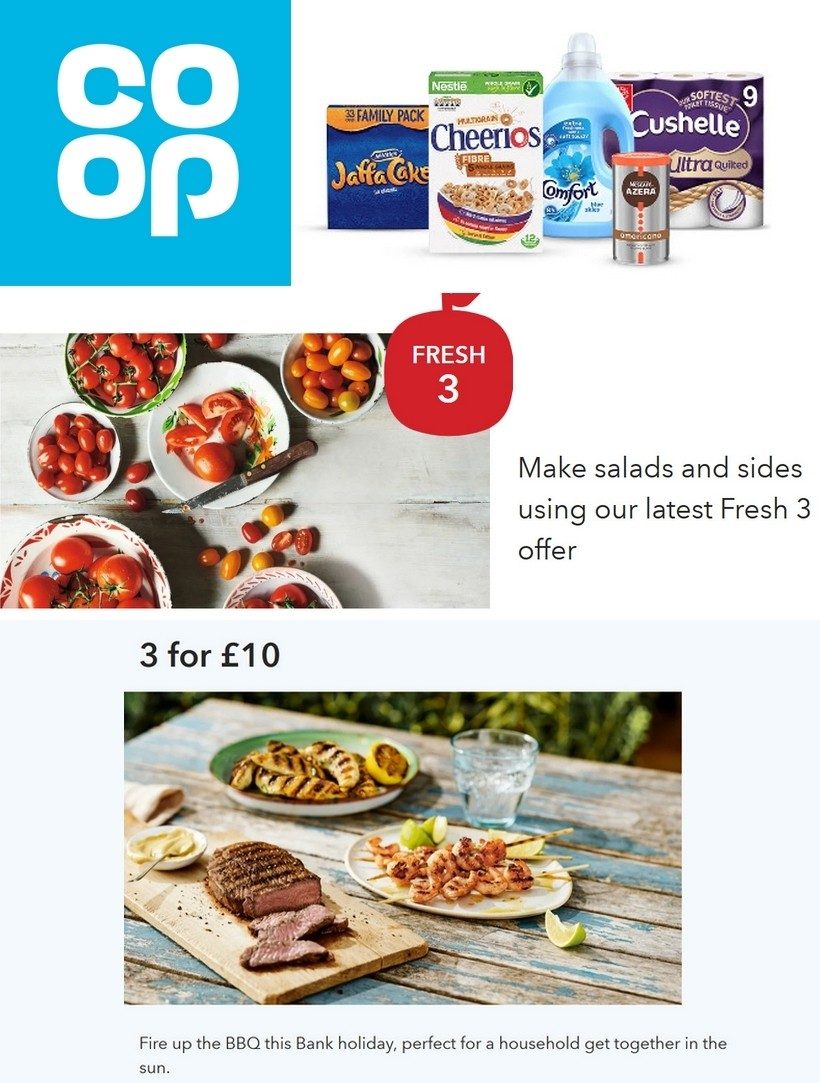 You should maintain carbohydrate, protein, and fat balance in a balanced diet. It is very important to consume green vegetables and fruits. Thus, you will also get the vitamins that the body needs. When you eat a balanced diet, your body does not need an extra supplement from the outside.
Prices & Products from Coop Offers 24 May 2020;
Here are the latest Co-op Offers! If you want to check out more supermarket offers, products or deals, you can visit the main page. When you browse the main page, you will come across all the stores catalogues. Also, you can follow us on
Facebook
and
Twitter
! We share the latest deals in the UK regularly from our social media accounts too!