XXL Week will start on
Lidl Offers 20 August 2020
! Filled with many fresh and popular products, this catalog offers great opportunities for your food shopping. You can save 40% on favorite brands at Lidl! On page 2 you can also see how it compares to Sainsbury. Meat products and fresh fruits and vegetables are among the favorite products of the week.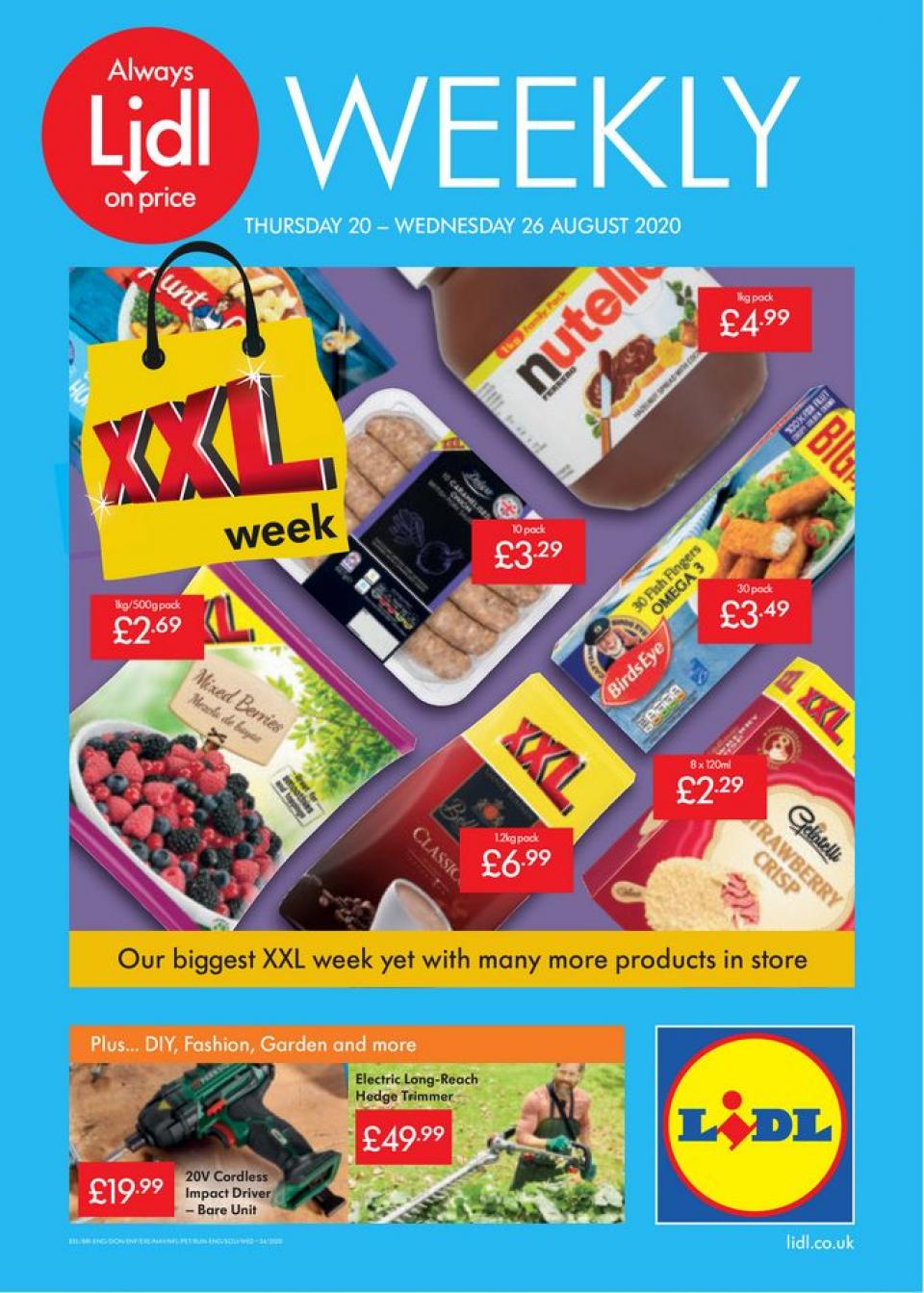 In addition, many delicious and favorite products special to XXL Week are on sale with attractive deals. These deals, which will start on August 20 and continue until August 26, invite you to save on the rich product range! Not only food products, but also DIY products, clothing, garden products, and many more options await you in this Lidl Leaflet. There are also deals that are only valid for the period from 21 August to 23 August. You can save up to 50% and turn your shopping into pleasure. For example; Smoky BBQ Pulled Pork 400g is only £1.79!
Lidl Offers 20 August 2020;
DIY by Lidl;
Here are the latest Lidl Offers! If you want to explore more products, deals, or catalogs, you can check out the main page. You can easily browse your favorite brands' offers from here. Also, you can subscribe to popular stores in the UK with your email. And, you should follow us on
Facebook
,
Twitter
, and
Instagram
! Thus, you can be the first who checks the latest offers!